How to Find the Right Book of Business to Buy and How to Maximize It

How to maximize the opportunities
in a new book of business.
A great New Year's resolution insurance brokers often make is to grow their business. They can do this rather quickly by acquiring books of business from other brokers who are selling their books.
No one knows this better than Cameron Jacox and James Hilton, managing partners at Jacox-Hilton, a producer consulting firm that helps brokers across North America sell their books and maximize the opportunities that are recognized in the new book.
Use Your Due Diligence. The first differentiating factor between a profitable book and a non-profitable one is doing your homework and assessing its attrition level. As James Hilton explained in an earlier article in this series, the attrition level is the number of clients that are retained once the transition from the old broker to the new broker is completed. The client's perception of the new broker (the transition) is the key opportunity here.
Look at the Valuation Multiples. These factors are a consistent indicator of future profitability, according to Jacox. "These are pretty predictable because you know what the trailers will be from the past," says Jacox. However, it may not be all be good news, especially if the book has been "churned" by an unscrupulous advisor. "This means the selling broker has left behind a lot of unsatisfied clients," he continues. "But if you look at a business and realize that a lot of the policies have been around for a while and the seller hasn't churned the book, you can then start to look for opportunities to increase value for clients."
Do an In-force Analysis.  The best way to increase value for clients is through this method. "You can do an in-force analysis like we do, before you buy the book, so you can look at ways to improve costs, eliminate loans, fend off steep renewals, etc., and to see if there are opportunities within the book before purchase," says Jacox. 
In addition, he recommends looking at the average age of incoming clients. "For example, if you have a lot of younger clients, then you can start selling mortgages and investments," he says, "and if they're well past retirement age, then you have an opportunity to get introduced to their children or other beneficiaries, but neither strategy works if one doesn't know what one is dealing with."
The Risk is the Unknown, So Stay Objective. James Hilton recognizes that much of the risk in the transaction is for buyers, since they often don't know what they're getting. He recommends staying objective and distilling the opportunity down to what you know. "If you look at only the in-force policies, I think you can glean a wealth of information in terms of the future profitability of the book," he says. "Not only just the stability of the policies, but the potential opportunities that may justify buying the book in the first place. Looking only at what is in-force can make buying a book a lot less subjective and help eliminate a lot of the unknowns."
Free Life Insurance Quote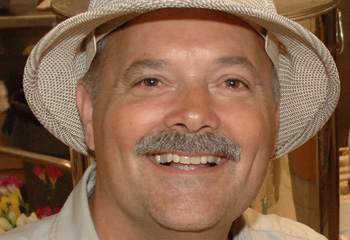 You have a truly excellent website. I used it to compare personal tax rates at different pay scales, and I used it to estimate term insurance needs for a business buy-out. (1 of
81
)
"In a case where an advisor is asking for a higher price than you're willing to pay, it's important to empirically justify your preconceived price," says Jacox. "This involves doing a closer and more specific valuation to help you see opportunities that may justify paying that price and will prevent you from overlooking a good opportunity. Too often today, we see folks being on the cheap side and thus the market for books remains largely frozen despite many buyers and many sellers."