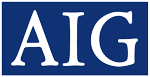 I've sold a lot of AIG Life of Canada policies to my friends and clients over the last three plus years. They are great policies from a historic giant of the insurance industry. But I have to say that I was pretty shocked when AIG's parent company in the US needed to be bailed out in September 2008.
The risks to policyholders are minimal as I wrote to you then as AIG policies are covered by Assuris which means the greater of $200,000 or 85% of policies face value is guaranteed by Assuris in the case of insolvency.
But the bloom was off the rose and our AIG sales have nosedived since the bailout. Clearly AIG Life of Canada was losing ground quickly and something needed to be done to maintain the value of the business.

Well that something has been done and it's a dozy. AIG Life of Canada has been sold to the Bank of Montreal for $375 million in cash.
How does that affect existing AIG Life of Canada policy holders?
It's great news.
Your insurance policies are still backed by Assuris in a worst case scenario, but first they are backed by the Bank of Montreal who has over $416 billion in assets. So you don't hold the greater of $200,000 of 85% of your original policy any more (worst case) but 100%.
It's also great news for us and future policy purchasers, as we like AIG Life of Canada policies. If the Bank of Montreal keeps the current policy packages more or less the same, that's another set of superb and balanced policies out in the Canadian insurance market available to consumers.
In my opinion, the sale was really the best move possible for all sides, as:
AIG Life of Canada was struggling to attract the same volume of business as in the past and risked significant internal downsizing and a loss in value.

The Bank of Montreal needed a substantial insurance purchase to be able to compete effectively in life insurance against other major Canadian insurance players.

Canadian consumers need multiple strong players in the life insurance market.

Independent brokers benefit from confidence in the insurance market.
Let me know your own thoughts or if you have any questions.