Manulife Financial donates $10,000 to Canadian Red Cross

Illustration by bruceley
Through its Halifax Community Board, Manulife Financial will donate $10,000 to the Canadian Red Cross disaster management program in response to recent major forest fires near Porter's Lake and Tantallon, Nova Scotia.
"Red Cross volunteers directly assisted hundreds of people and spoke in person or by phone with more than 3,000 evacuees to ensure they were safe and that any special needs were met," said Gerard Ferguson, chair of Manulife's Halifax Community Board. "The Red Cross needs our help to maintain its ability to provide immediate support for these types of disasters."
More than 50 Canadian Red Cross volunteers worked around-the-clock for several days. They provided dozens of evacuees with emergency shelter and ensured that hundreds more had free access to meals; water, childcare and pet care, and helped arrange emergency replacement of prescription medicines. They reunited people who had lost touch with family members due to the suddenness of the evacuations. The Red Cross identified for emergency officials which residents needed help retrieving pets, and they coordinated information meetings with authorities to keep residents fully informed throughout the evacuation.

"This is what our volunteers are highly trained and equipped to do, but it does cost money and the Red Cross gratefully acknowledges this support from Manulife Financial, said John Byrne, General Manager of the Canadian Red Cross in Atlantic Canada. "Donations like this will also allow us to address the longer-term disaster management needs of the Atlantic region."
Canada's Lowest
Life Insurance Rates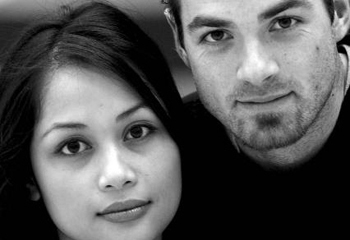 I couldn't be more pleased with the service LSM team has been providing to my family for years. I recommend to anyone to call LSM Insurance when seeking help with your insurance needs. (1 of
81
)