Comparing No Medical Life Insurance Plans for Seniors

There are many insurers offering
life insurance for seniors.
Photo by Eric Wardy
Seniors looking for no medical life insurance policies can choose between guaranteed issued policies, where there are no medical tests and no health questions, and simplified issue policy where there are no medical tests and a series of three to 12 health questions.
The following are the leading simplified issue life insurance providers for seniors in Canada and a list of what they have to offer:
A Golden Protection and Golden Protection Plus plan.
The Golden Protection plan is available to insurance applicants age 85 and under.
Base amounts of up to $50,000.
Both Golden Protection and Golden Protection Plus are available with an immediate death benefit or a preferred death benefit.
Golden Protection Plus has an increasing death benefit option that starts off at $30,000 and increases at a rate of 3% per year until the amount grows to $60,000.
Assumption also offers these plans on a deferred basis. The same questions but the death benefit is deferred for the first 2 policy years if the insured was declined in the last 2 years.
No medical life insurance for insurance candidates age 80 and under
Acceptance Life, Deferred Life, Simplified and Simplified Life simplified issue plans.
Face amounts up to $75,000.  Face Amounts on Deferred Life and Simplified Life are now up to $75,000 effective July 2 2013 and Simplified Life Plus are now up to $100,000
Pays out on an immediate basis or a deferred basis.
Canada Protection Plan also offers a Deferred and Simplified Issue (Immediate Pay) Term 10, Term 20 and Term 100 plan to applicants up to age 70.  They increased issue limits effective July 2 2013 on Deferred Term to $150,000 and $200,000 on Simplified Term plans.
Offers a plan called Instant Issue Life Insurance to insured's age 75 and under.
Face amounts up to $50,000
 Available on the deferred basis, which means that if the insured dies, in the first two years, by non-accidental means, the death benefit is limited to a return-of-premium plus interest
Two no medical life insurance plans -- The Alternative and The Perspective.
The Alternative is available to insurance applicants up to age 80.
Face amounts up to $50,000
 A two-year waiting period on deaths that aren't accidental.
 The Perspective has additional health questions.
The Perspective serves applicants up to age 75.
The Perspective's coverage is available on an immediate basis.
The Perspective's premiums are significantly lower than the premiums of  The Alternative Plan.
Equitable Life also recently introduced a Simplified Issue plan to applicants ages 40 to 80.  BMO Insurance and Manulife Financial both offer Simplified Issue and Guaranteed Issue direct to seniors at first glance it seems direct plans offer a better value but in most instances the premiums are higher than comparable offered through independent brokers.
Canada's Lowest
Life Insurance Rates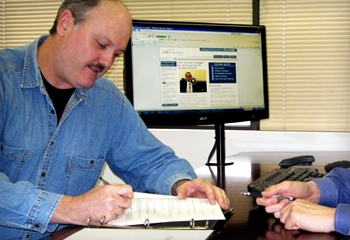 Thank you for the excellent service you provided. You were very thorough in your explanations and I wouldn't hesitate to refer LSM Insurance in the future. (1 of
81
)
For more details on this, or any other no medical plan for seniors, please  contact us at 1-866-899-4849 or visit our No Medical Life Insurance Quote Page.