Disability Insurance for Seniors

Seniors can still
get disability insurance.
Photo by Manuel Mc
Most traditional disability insurance policies end the insurance at age 65.
The Edge Disability Policy, now underwritten by The Cooperators recently increased its coverage to age 75. The plan is available under issue ages of 18 to 69 and offers monthly benefits of $1,000 to $6,000 a month.
The benefit period can be for five years or until the age of 70. It is further reduced to 24 months when the insured turns 68. In the event that the insured becomes disabled at 74, the plan would pay out until the insured's 76th birthday.
The policy also has several built-in features, including :
A partial disability benefit, which pays 50 per cent of the benefits up to 180 days
A waiver of premium features after 30 days of total disability while benefits are payable
A return-to-work assistance benefit, which covers rehabilitation and financial assistance and returning the insured to work
An accidental medical reimbursement benefit, which provides reimbursement up to $10,000 for medical expenses not covered by government health plans
Manulife Financial also has a unique program for seniors "Personal Accident Disability Insurance." All applicants qualify for at least $1000 monthly benefit. Insured's can age 5 to age 80 and it's renewable all the way to age 90. The plan is available on an injury only basis, a sickness rider is avialable with additional underwriting and issue criteria.
 
Hunter McCorquodale Coverage specializes in insuring high risk clients in a fully underwritten rather than simplified issue format. They offer a plan underwritten by Lloyds which insured individuals over Age 65:who are still working.
They note on their website corporations are retaining key employees and executives after the "normal" retirement age of 65. According to Statistics Canada, in 2006 there were over 300,000 Canadians over age 65 working, up from 200,000 in 1996. We can provide coverage after age 65, as long as the individual remains in full-time employment:
They site the example of a corporation who hired a 65 year old on a 4 year contract as president and wanted to provide LTD coverage. They issued a policy to ensure completion of the contractual compensation in the event of disability.
 
Free Life Insurance Quote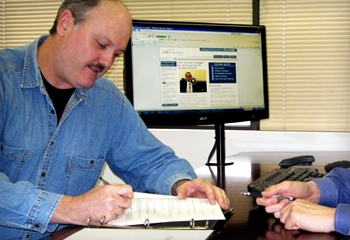 Thank you for the excellent service you provided. You were very thorough in your explanations and I wouldn't hesitate to refer LSM Insurance in the future. (1 of
81
)
For more details on disability insurance for seniors, please contact us a 1-866-899-4849 or visit our Disability Insurance Quotes Page.