Five Reasons to Deal with Equitable Life

 
Equitable Life has been offering life insurance solutions in Canada since 1920. They offer a variety of insurance and investment programs.
The following are five of the benefits of dealing with Equitable Life:
1. They are the largest federally regulated mutual life insurance company in Canada, actively selling participating life insurance policies.
2. They have a full range of Participating Whole Life policies and the Participating Policyholders have an ownership in Equitable Life.
3. They offer a full range of Term and Permanent life insurance solutions.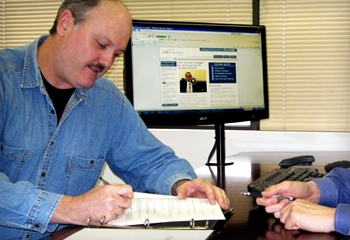 Thank you for the excellent service you provided. You were very thorough in your explanations and I wouldn't hesitate to refer LSM Insurance in the future. (1 of
81
)
4. They offer life insurance without medical tests on their term life policies for amounts under $250,000 for insured's ages 18 to 45.
5. They offer a preferred rate on face amounts of $250,000 and higher.
For more details on Equitable Life's term life and permanent life solutions, please contact us at 1-866-899-4849 or visit our Term Life Instant Quote Page and our Whole Life Insurance Instant Quote Page.