Life Insurance with Accidental Death: Is it a Good Deal?


Is Accidental Death a good deal?
Credit: Ben W
Many Canadians are often bombarded by life insurance companies approaching them for accidental life insurance special offers.
Sun Life, Industrial Alliance and BMO Insurance all offer direct-mail campaigns and virtually every other life insurance company offers accidental death insurance as an add on to it's life insurance policies.
The question is, is it a good deal?
1. Accidental Death Insurance is one of the highest profit-grossing products sold by life insurance companies in Canada. The reason for this is less than 5% of all life insurance claims are on behalf of policy holders who died by accident.

2. The deal is even worse for older clients because the chance of dying by accident generally decreases as the insured ages.

3. Most accidental death policies expire at age 70 and there is no option to convert the coverage to an individual life policy. The reason is that accidental death policies do not ask for evidence of insurability at the time of sign-up (since the insured's health has virtually no impact on their likelihood of dying by accident). This seems like a plus, in that people don't have to go through the hassle of the medical exam, but a big disadvantage if they want to convert the coverage down the road.

4. Accidental death coverage is often more expensive than equivalent Term
Life Insurance.
BMO Insurance's accidental death policy is offered directly to consumers at four coverage levels. BMO's maximum issue on their accidental death plan is a $250,000 benefit. The cost is $22.99/month. Ironically, their Term 10 traditional life insurance policy, sold through their Independent Broker Channel, is only $18.23/month for a 35-year-old, male non-smoker receiving standard rates. By the same token, a traditional 20-year term policy would be $27.23/month.
It should be noted that BMO's Accidental Death Benefit plan does offer double the benefit (up to $500,000.00) if the accidental death occurs while travelling as a fare-paying passenger on a plane, train, bus, taxi, or any other public transportation. But once again, the chances of this kind of death are extremely low relative to death caused by illness such as cancer, stroke, heart attack, or any other non-accidental event.
Free Life Insurance Quote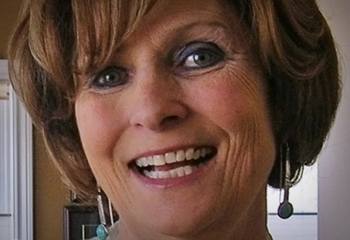 I work with LSM Insurance on the paramedical side of the industry. Quality Underwriting Services set up the insurance medicals. The LSM team are very easy to work with as they always prepare their clients for the medical procedure prior to our health team going out. (1 of
81
)
You can compare for yourself by visiting our Instant Quote Page, or do not hesitate to call us at 1-866-899-4849.